Ok here is the deal, I talked to my friend Mike tonight that has the Pro Mod bike and he spoke to Wilson that makes the pop off valves and they said they are for boosted applications.
His version starts to open at 35 PSI but can be adjusted higher by tightening the springs or you can get get heavier springs for up to 95 pounds.
He had T.O.E in Fairfield machine his plenum to accept two of these to replace two of the four disk type he had, the two left with the red rings are stainless disks that only blow out at over 100 PSI.
Below is a picture of his plenum, he will be testing with it this weekend at Infinion. It's a new bike so he is still taking baby steps, I think he is only running about 14 pounds of boost and one stage of nitrous with a small shot, this has netted him some 7.20's.
This bike is insane in that it can take over 30 pounds and has two stages of nitrous!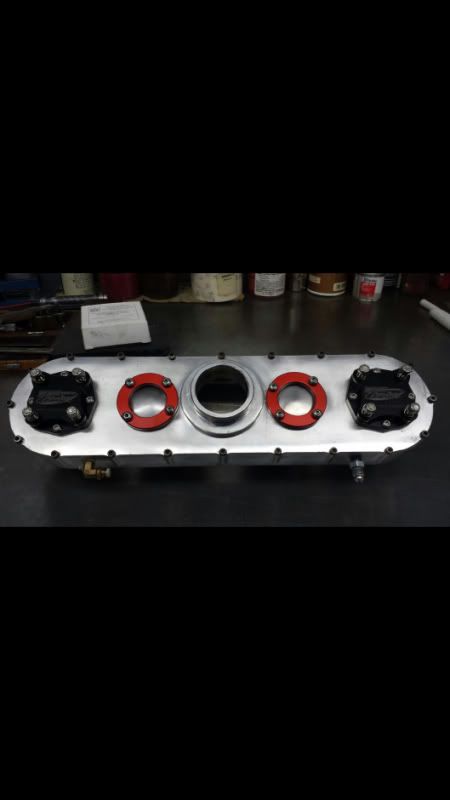 I hope this info helps.