G'day Challengers
One of the most asked questions I get is what is the record for a stock bodied Volkswagen Beetle (Bug or Super)regardless of the type of VW engine powering it? Up until last week, the Hicks/Forlano Beetle was thought to be the fastest VW with a top speed of 132.100 miles per hour at El Mirage Dry Lake in California. Exciting new information came my way when I was able to talk with Mike Fischer who crewed for Dean Lowry on his last VW racer, a 1973 Super Beetle he too raced at El Mirage. On their first trip to the desert, the Lowry/Fischer VW (which would use a Herrod's Helper rear wing in all later runs!) went 133.062 miles per hour making it the new king of production bodied land speed racing Beetles. Mike by the way will soon be joining the VW Challenge with a beautiful new LSR Ghia! The photo below shows Deans Super Beetle at a event with a wing now attached that allowed him to reach over 141 miles per hour. Sadly, Dean passed away shortly after that final run without ever finding the true potential of the car.
Also below is a list of the "FAST 8" production bodied Beetles and surprisingly, Dean is also at the other end of that bracket with his 1966 Bonneville top speed in the EMPI Inch Pincher at 125.86 miles per hour.
Here is the list of the eight fastest production bodied land speed racing Beetles over the past five decades. Production bodied means no aerodynamic assists such as wings or spoilers to aid stability which becomes a huge problem when Beetles reach the 130 mile per hour range.
1997 Dean Lowry/Fischer.......73 Super Beetle 2332cc F.I........133.062 mph
Revmaster Motor 5 speed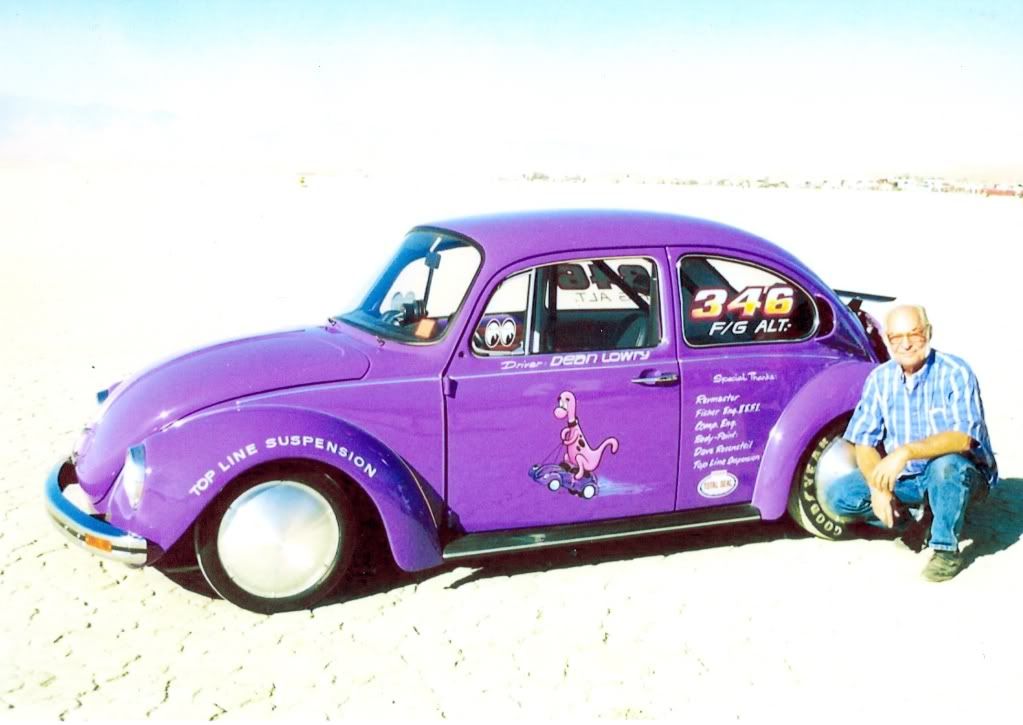 1991 Hicks/Forlano...............61 Bug 2234cc Carb......132.100 mph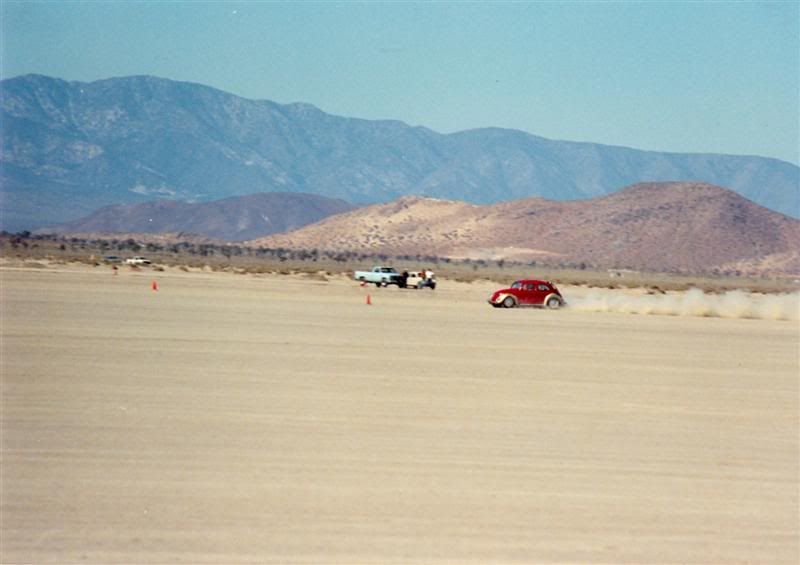 1995 Bob Stahl.....................65 Bug 1976cc Carb......131.582 mph
Type 4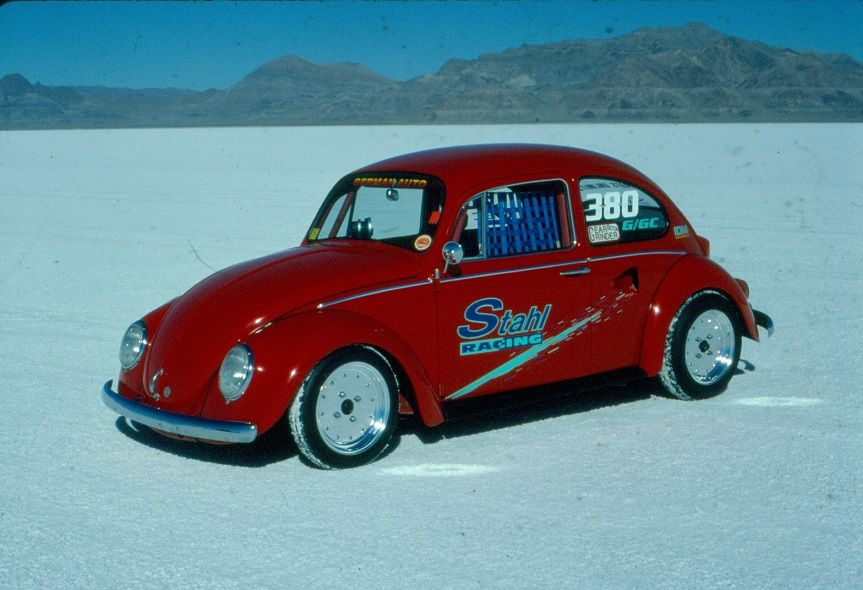 1992 Burlile/Hart..................74 Super Beetle 2378cc F.I........131.296 mph
Manghelli Motor
1969 Pete Barker..................68 Bug 1982cc Carb.....131.100 mph
note: Scoop under the front was a "legal" BNI Production rule in 1969!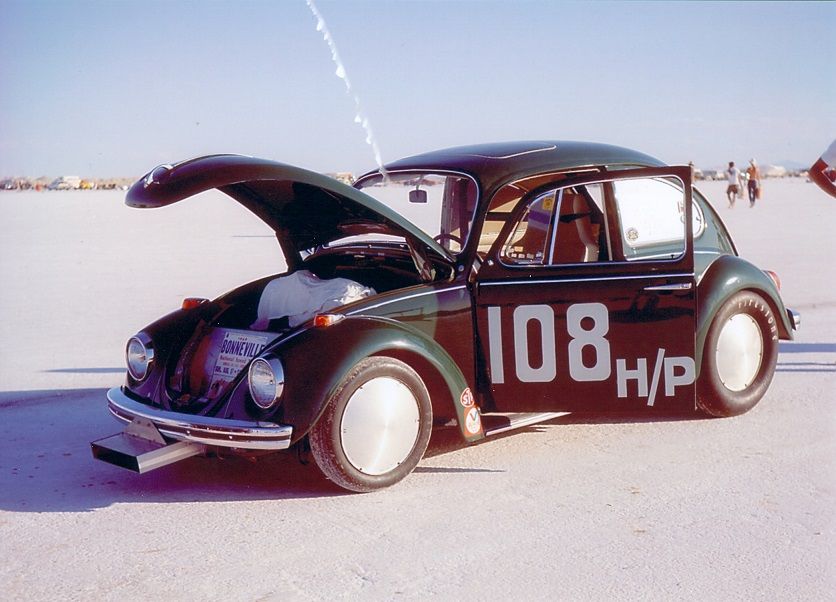 2013 Nigel Wood(England)....73 Super Beetle 2666cc Carb.....131.000 mph
Type 4 5 speed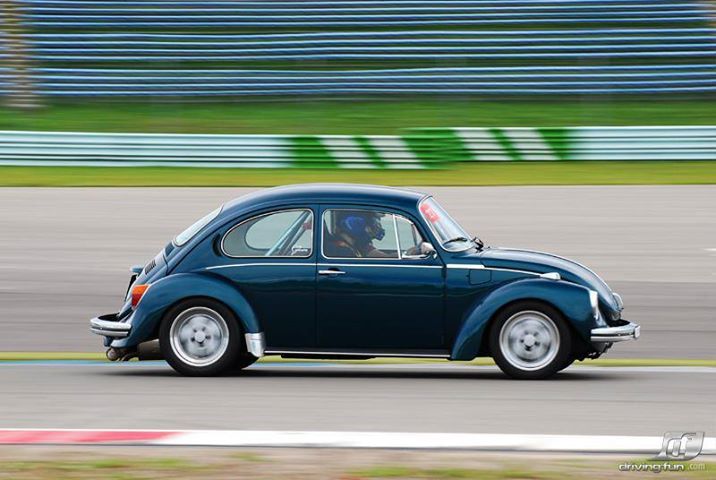 2011 Bruch/Anderson...........66 Bug 1378cc Turbo...126.23 mph
36hp Bruchrasa S/P
1966 Dean Lowry/Empi.........56 Bug 1941cc Carb....125.86 mph
"Inch Pincher" 40hp Denzel D/P 5 speed
Get ready for World of Speed in September. Gonna be fun............................
Burly