Discussion Starter
•
#1
•
Well, since I have a new drag facility open up about 30 minutes away from my house I've started racing again! The first time out and everyone that came to help complained about how much walking they had to do, I guess it's time to get my golf cart done! I bought it a couple of years back because it was the right price, but have just let it set until I had time and energy to mess with it. Well, now's the time!
The day I brought it home, a little ratty but the name fit!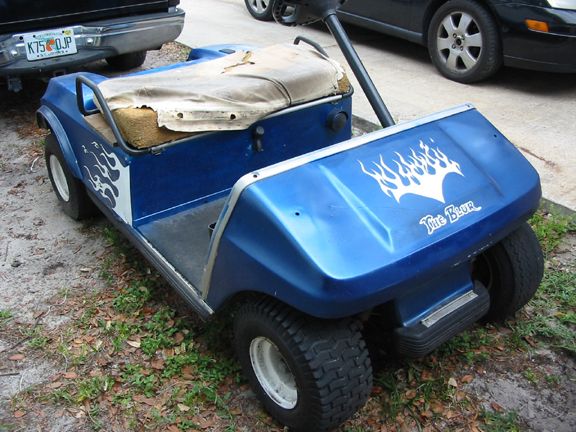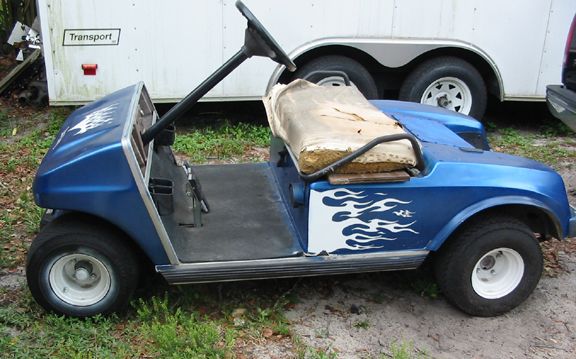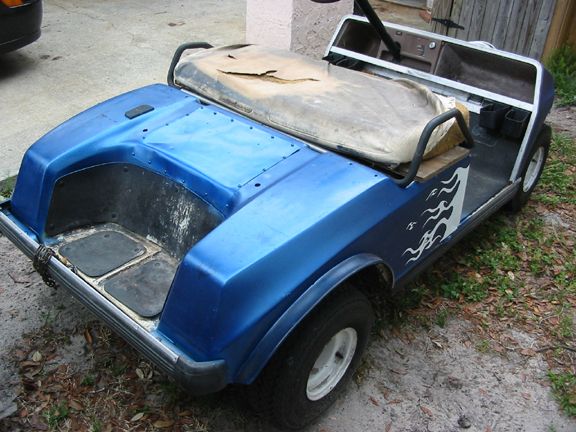 The first order of business......POWER! Being that I can't leave anything alone, the little 9hp engine just wasn't going to make the cut. I found a 18hp twin cylinder from a steam cleaning company off of Craigs list for $200, just have to make it fit.
Engine cradle ready for new motor plate.
Aluminum motor plate.
Engine installed, had to buy a new driven clutch made just for twin cylinder conversions to handle the added power. Now I just have to make it fit in the cart!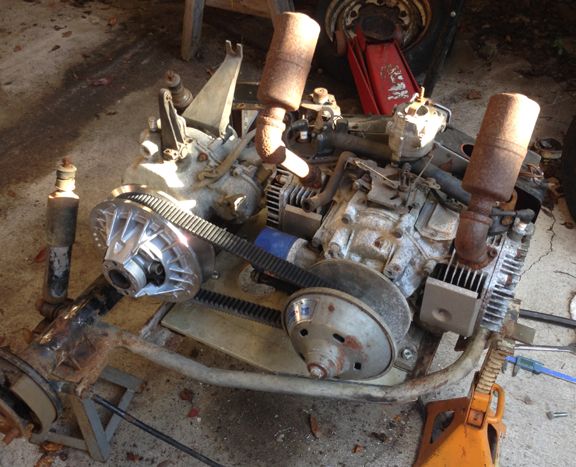 After doing some research, I found out that a 4" lift was minimum to fit the engine. I figure "go big or go home" so I went for a 6" lift. After looking around at prices for lift kits I decided to build my own.
The lift setup in the rear was pretty straight forward, just needed to flip the axle to the bottom of the leaf springs and make some spacers for axles.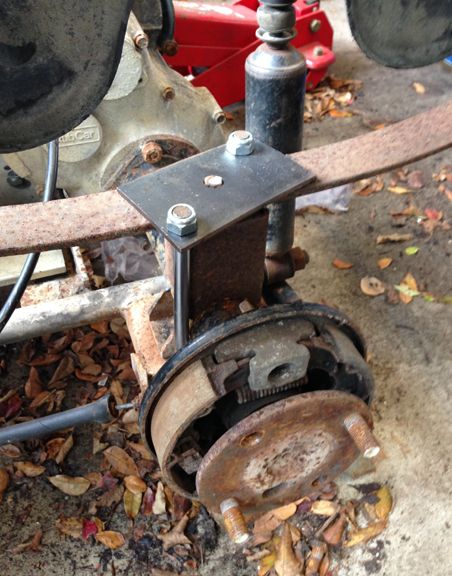 The front was a little more involved. The stock front end.
Just some slight alterations needed.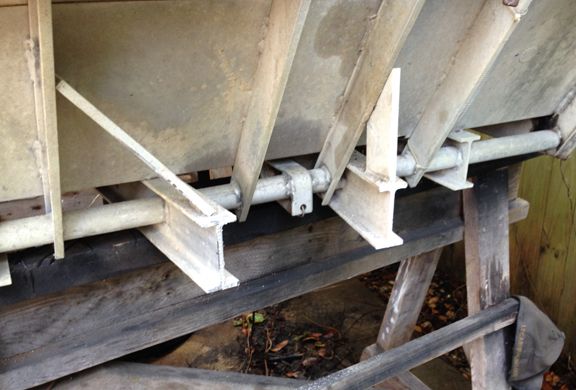 Mike cutting parts for the lift out of some leftover diamond plate steel I had.
The end result, Straight outa Lo' Cash baby!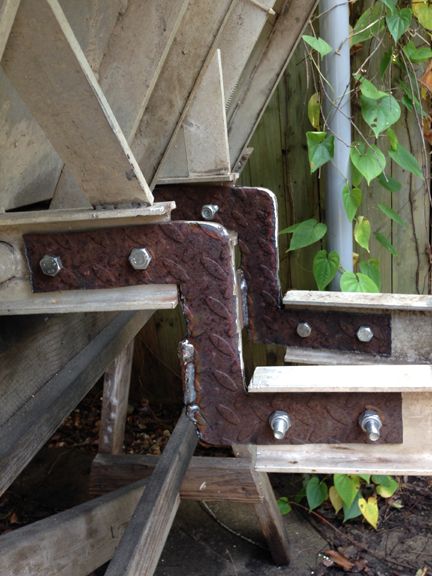 Now I have all this room that needs to be filled up because of the lift, off to ebay to find some wheels/tires.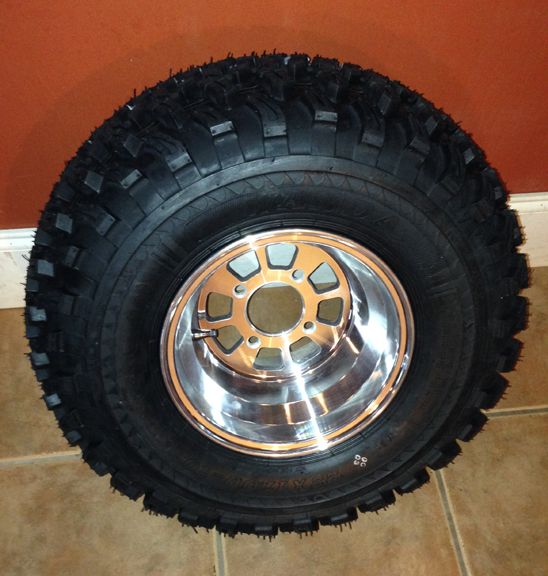 Test fit on the rear.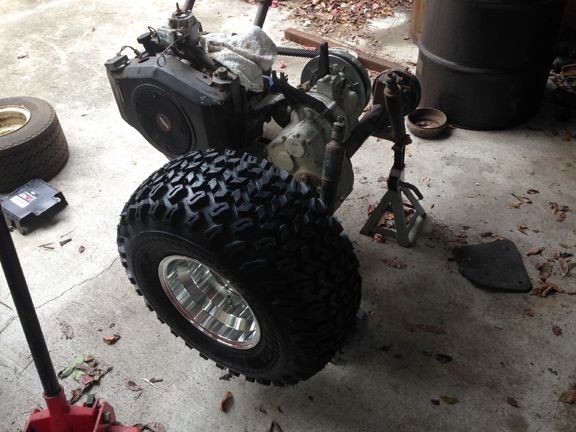 The test fit on the front showed I needed some wheel spacers, so to the lathe I go!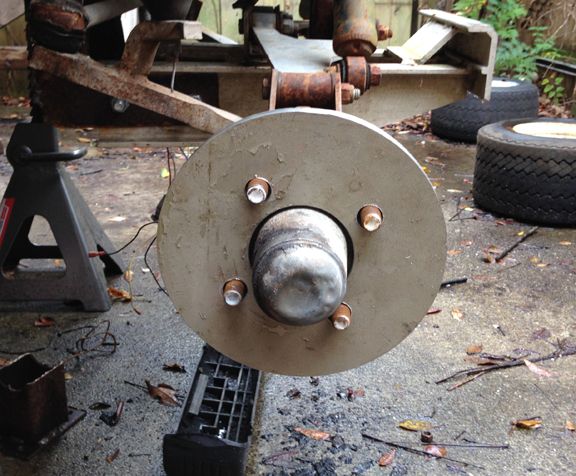 Here it is front tire mounted!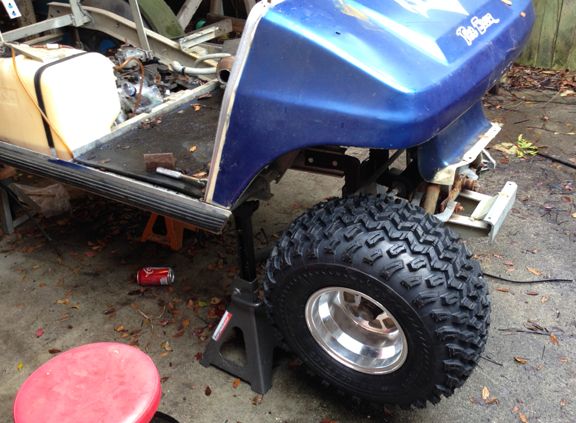 Still have more to do, but for only working on it a few weekends it has come pretty far. My business is slow this time of year so I'm trying to get this done as fast as I can. I'll throw some pics up when new stuff happens.
Lester